10 January - 09 February 2013
Site of Marks
Eric Zamuco
Silverlens, Manila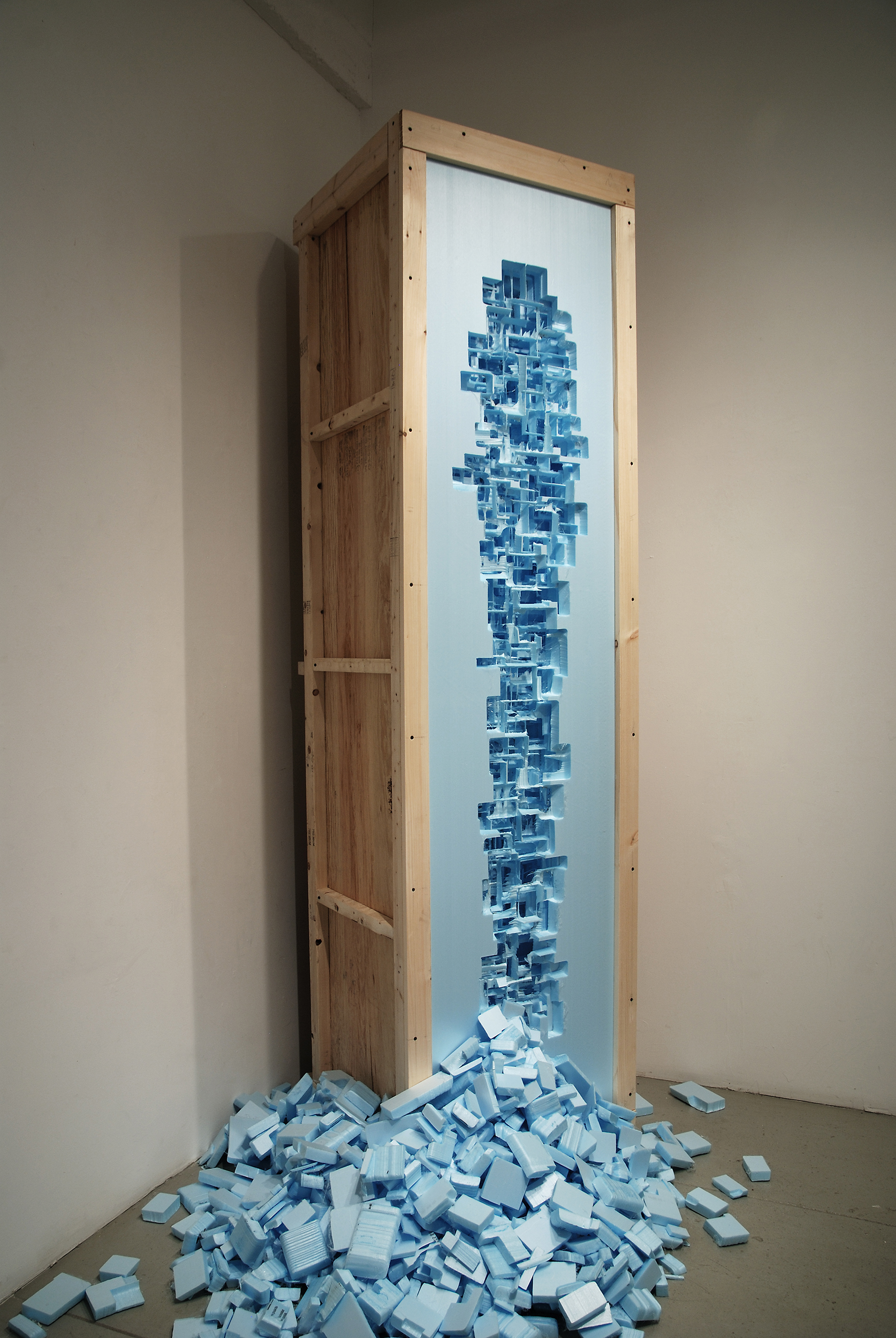 Eric Zamuco
Big Blue
2012
5190
2
extruded foam, wood, fasteners, caster wheels
dimensions variable
-1
0.00
PHP
0
Details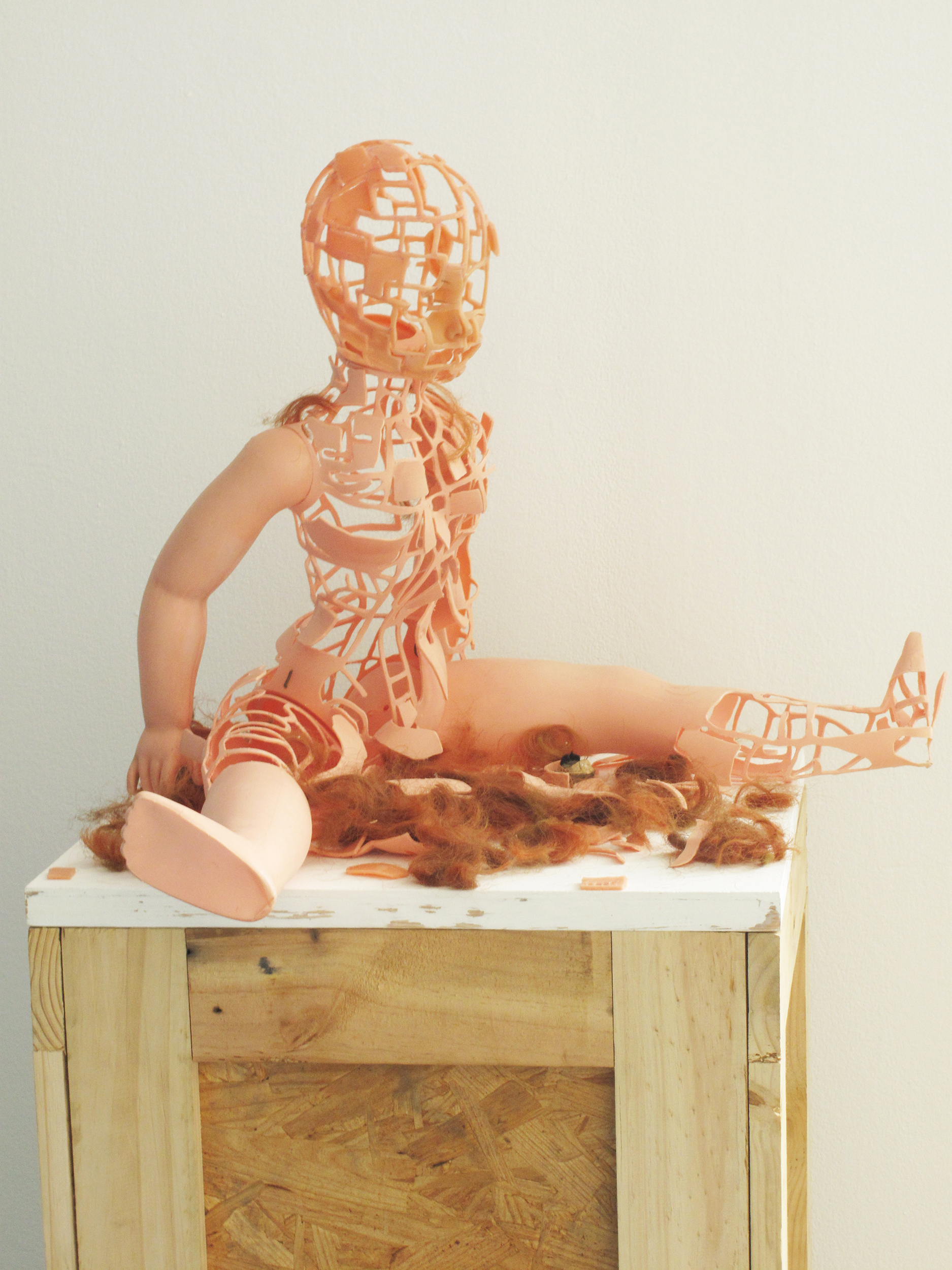 Eric Zamuco
Recalculating
2013
5191
2
mixed media
21.65h x 5.91w x 7.09d in • 55h x 15w x 18d cm
-1
0.00
PHP
0
Details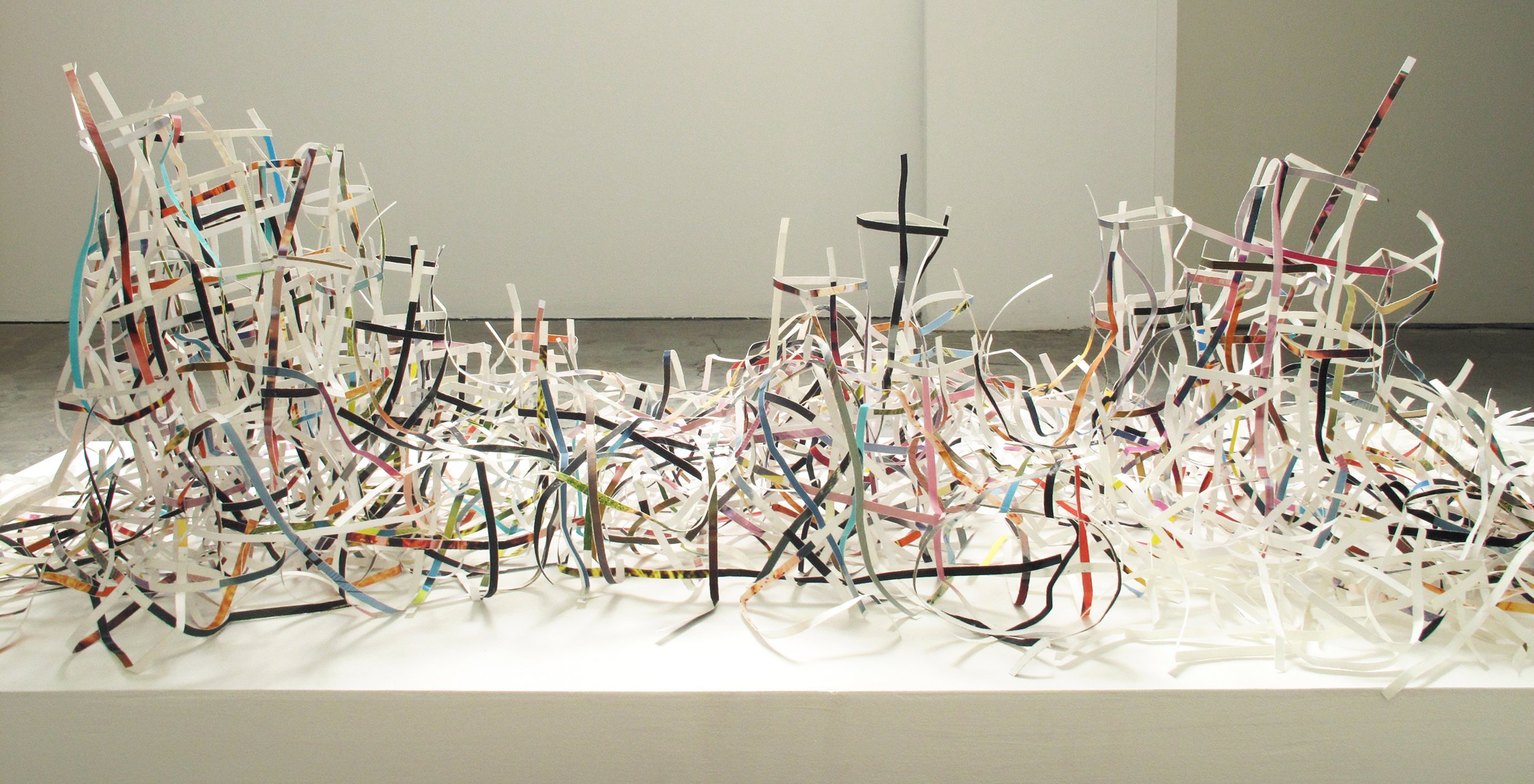 Eric Zamuco
Strip
2013
5192
2
shredded archival inkjet prints
53.50h x 21w x 16.50d in • 135.89h x 53.34w x 41.91d cm
-1
0.00
PHP
0
Details
When about 10 million of your compatriots are strewn around approximately 200 countries, tropes of displacement and flux get invariably bandied about so often that the subject plunges to cliché status and thus get dismissed far too quickly. And yet the push and pull of diaspora remain arguably compelling, making the case for Eric Zamuco's fascination with the volatile state of objects, bodies, and places as metaphor for his own in-betweeness patently logical. Setting up and packing house from the American Midwest to the East Coast till finally returning to homebase in the Philippines two months ago, Eric Zamuco's fascination with the tenuousness of image and ramshackle materiality manifests this time around in Site of Marks in its literally shredded traces of the artist's recent past alluding to tenements sitting next door to edificies now increasingly becoming iconic of our own supposedly dragon-on-the-verge economy. These faux visceral space markers hope to beg questions of memory's non-fixity and seminal corporeal and psychogeographic hindsight.

Words by Eileen Legaspi-Ramirez
Having relocated from Manila to Missouri in 2005, then to Massachusetts in 2009, and recently to Manila in 2012, my body of work has revolved around filtering the displaced experience. The back and forth between finding a home base and wanting the proverbial grass on the other side, compounded by the presence of otherness and the constant questions regarding identity have certainly magnified the notion of the dislocated self. Living elsewhere has also made real the belief in one's transience, and the consciousness of the body breaking down. This is a kind of awareness of the self as the site of marks of personal history. True are the words of Albert Camus regarding travel when he said that it is "a deeper process of learning which leads us finally to ourselves." These learnings are mirrored in these pieces. They teeter as objects, bodies and places.

- Eric Zamuco
Site of Marks
January 2013
When about 10 million of your compatriots are strewn around approximately 200 countries, tropes of displacement and flux get invariably bandied about so often that the subject plunges to cliché status and thus get dismissed far too quickly. And yet the push and pull of diaspora remain arguably compelling, making the case for Eric Zamuco's fascination with the volatile state of objects, bodies, and places as metaphor for his own in-betweeness patently logical. Setting up and packing house from the American Midwest to the East Coast till finally returning to homebase in the Philippines two months ago, Eric Zamuco's fascination with the tenuousness of image and ramshackle materiality manifests this time around in Site of Marks in its literally shredded traces of the artist's recent past alluding to tenements sitting next door to edificies now increasingly becoming iconic of our own supposedly dragon-on-the-verge economy. These faux visceral space markers hope to beg questions of memory's non-fixity and seminal corporeal and psychogeographic hindsight.
Words by Eileen Legaspi-Ramirez
Having relocated from Manila to Missouri in 2005, then to Massachusetts in 2009, and recently to Manila in 2012, my body of work has revolved around filtering the displaced experience. The back and forth between finding a home base and wanting the proverbial grass on the other side, compounded by the presence of otherness and the constant questions regarding identity have certainly magnified the notion of the dislocated self. Living elsewhere has also made real the belief in one's transience, and the consciousness of the body breaking down. This is a kind of awareness of the self as the site of marks of personal history. True are the words of Albert Camus regarding travel when he said that it is "a deeper process of learning which leads us finally to ourselves." These learnings are mirrored in these pieces. They teeter as objects, bodies and places.
- Eric Zamuco
Site of Marks
January 2013